Since 1979, Telesource has been a world leader in the resale, remanufacture, repair, and reengineering of circuit board based technology. When you work with us, you have the comfort of knowing that a dedicated team, comprised of an experienced account manager, customer service team and technical staff is assigned to your account. You will receive superior service from this group of individuals, each of whom is familiar with your account and whose performance is evaluated on the basis of fulfilling your needs.
Executive Management  |  Commercial Voice Sales  |  Data Network Sales  |  End User Voice Sales  |  Purchasing
Our list of satisfied customers includes end-users and commercial customers alike, including Fortune 1000 companies, small-to-large businesses, government agencies, municipalities, hospitals, educational facilities, RBOCs, interconnects, OEMS and dealers throughout the world.
We are a TL 9000 and ISO 9001 registered company. TL 9000 is a quality management system designed for the telecommunications industry. TL 9000's rigorous approval process builds on ISO 9001 with over 90 supplementary quality management requirements specific to the telecommunications industry.
Being TL 9000 and ISO 9001 certified is important to us and we are committed to supplying quality goods and services that exceed our customer's expectation. For our customers that means, all Telesource remanufactured products are 100% visually and functionally tested before they are shipped and that we assume all responsibility for outsourced products or services. It also means all Telesource regional facilities employ industry best practices for testing, repair and refurbishment operations, including testing the product under actual operating conditions using our bank of over 100 test systems.

Federal Supply Schedule 70 Holder  |  GS-35F-0007U  |  September 30, 2017
132-8 Purchase of Equipment  |  132-12 Repair, Spare Parts
12-Month Unconditional Warranty  |  90-Day Advance Replacement Warranty
Includes F.O.B. 48 Contiguous States
We are a Long-Standing Member of AscdiNatd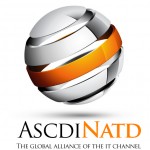 We are a long-standing member of the North American Association of Telecommunications Dealers (now know as AscdiNatd).
AscdiNatd is a worldwide association representing companies that provide IT and Telecom hardware, software, maintenance services, leasing services, business solutions, technical support and value added services. Member Companies are required to abide by the AscdiNatd Code of Ethics, which offers customers security in all transactions done exclusively with AscdiNatd Members.
Member of UNEDA

We are a member of UNEDA, an alliance of more than 300 of the top used network equipment dealers worldwide. Members of UNEDA work together to promote industry best practices, ensure the highest standards of product quality, and eradicate counterfeit and fraud in the secondary market. Our mission is to ensure that the secondary equipment market is an affordable, safe and reliable alternative to purchasing new networking equipment.
We Are an Award-Winning Remanufacturer

Telesource was chosen by Verizon as the best. We have achieved one of the lowest "out of box" failure rates in the world–assurance that our products are excellent and that we stand by our craftsmanship.

Telesource offers complete remanufacturing all the way down to the plastics and paint. Once again no one does it better than Telesource. In fact, Teleconnect gave us the Refurbishing Excellence award to prove it.
We love what we do and we'd love to work with you. Call us at 1.800.525.4300.