Bridgett Conrad, Senior Account Manager, End User Sales  

Bridgett joined the Telesource team in 1999 as a Senior Account Manager. She brings with her a vast knowledge of sales, purchasing and technological experience.
While she was a purchasing manager for a Nortel distributor, she learned the value of price as well as good service. Bridgett makes sure she lives up to that valuable standard of service with her customers. Bridgett not only makes a point to know what her customers needs are, she also takes that extra step to help make their life easier by doing her job well. The customer always comes first.
Janie Frazho, Senior Account Manager, End User Sales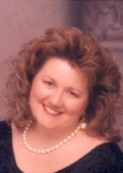 With over 15 years of telecommunications experience, Janie's philosophy when dealing with customers is to always treat people the way she wants to be treated: with respect, courtesy and with a smile. Janie enjoys meeting new people and developing long-standing relationships. Her commitment to her customers is to provide them with service that is "second to none!"
Her career in telecom started as an end-user supporting SL-1 switches, and then as a buyer of telecommunications products for a Nortel distributor. For the past 10 years, she has been an account manager focusing primarily on the Nortel and Avaya lines of products.
Becky McKinnon, Senior Account Manager, End User Sales  

Since joining our company in 1991, Becky has consistently been a top producer. Her responsibilities include developing and maintaining end user customer accounts. Processing orders, determining equipment requirements, and research are all facets of her job. Her commitment has been recognized both internally through the President's Award for sales excellence, which she's received for the past five years, and externally, through her customer loyalty.
Becky primarily attributes her success to two factors. First, she really believes in her products and company. This sincerity comes through when she's interacting with her customers. Second, by giving all she has to her customers over the years, they have given back to her. In fact, her greatest source of new business is customer referrals.
Before joining Telesource, she graduated with a Bachelor of Arts degree from Michigan State University. She then worked in the computer industry for twelve years as a hardware/software product manager. Her computer background served as a substantial base for understanding telecommunications technology.
Cynthia Serafini, Senior Account Manager, End User Sales  

Cynthia joined forces with Telesource in April of 2003. After 6 fruitful years working for other good remarketers, Cynthia's burning desire was to bring the best to her customers and to develop in her career. In order to find the best, she took some time off and conducted extensive research carefully evaluating the country's top remarketers utilizing identical criteria. After months of research, the answer was undeniably clear…..Telesource.
Why? Cynthia found that Telesource sets the gold standard in the industry. What makes them the best? It's simple to her….their inherent desire to serve, to be better and their dedication to building winning teams. It's what Telesource believes, it's who they are and what they stand for. Cynthia has finally found a home with Telesource. She says, it's a company with values consistent with her own, a company that desires to lift humanity up, a company with it's focus on it's customers and the future, a company with vision, a company truly committed to delivering the best, a company that truly cares. Give Cynthia a call, be warned though…..she's a bit loud and she laughs a lot. Most importantly though she cares and when you work with people who care, you'll always be with the best of the best.