We are pleased to announce we have renewed our TL 9000 and ISO 9001 registrations.  Specifically we now hold TL 9000 Release 5.0 and ISO 9001:2008 certifications. We also added the reverse logistics designation to our TL9000 registration this year and we are in fact the first company in the United States to earn the new Reverse Logistics registration.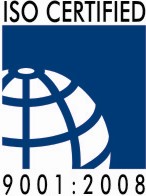 Why TL 9000 registration in addition to the more widely known ISO 9000?  Although the TL 9000 certification is less known it is specifically targeted to companies in the Telecom hardware business. The TL9000 Quality Requirements were developed by the QuEST Forum, a group of fellow Telecom manufacturers, equipment repair providers, logistics providers and users who compare quality data and trends to establish industry baselines specific to Telecom. TL 9000 also requires customer feedback and participation that leads to direct actions on mutual quality objectives.
Recertification was a major objective for us and is the result of a lot of hard work lead by our Quality Manger Jim Fanning and his dedicated team of internal auditors.  Achieving TL 9000 and ISO certifications remains at its heart a team effort for us as every employee in our company is integral to the effort of getting the certifications and the day-to-day activities that are part of our quality processes. It is only with every Telesource employee's commitment that can we get and keep these high level quality designations.
Reestablishing our TL 9000 and ISO 9000 certifications is important to us and we believe demonstrates our commitment to customer driven quality in the telecom product space.
Check us out and see the difference being TL 9000 and ISO 9001 certified makes for our customers.